Finance Department
The mission of Lebanon Utilities is to provide our community with reliable, economical and high quality services in a friendly and courteous manner.
Lebanon Utilities Finance Department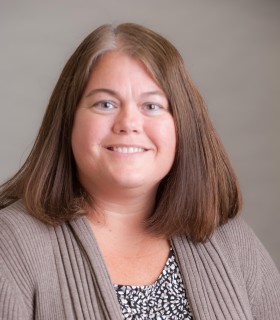 Sandra Morgan
CHIEF FINANCIAL OFFICER
Sandra Morgan is the Utilities Chief Financial Officer (CFO) and manages the finances and accounts of the utility, is responsible for the utilities' financial analysis, budget development, accounts payable, accounts receivable, and payroll.       The CFO manages the accounting for each utility department.
Prepares monthly and annual financial statements, tax forms, and reports, cash flow balances.  Audits and reviews financial transactions for each utility department.  Directs and supervises finance department staff.   Monitors all departments by reviewing contracts, purchase orders, claims and receipts.  Supervises the implementation of Utility Board policies, procedures, and projects, including bond issues.
Audit Reports
For recent audit reports for Lebanon Utilities, please visit the State Board of Accounts Audit Report Filings at https://secure.in.gov/apps/sboa/audit-reports/#/ and search for "City of Lebanon".
Lebanon Utilities Budgets
Lebanon Utilities Year End Financials