Lebanon Utilities announced today the recent appointment of Matt Hutton to the newly created position of Billing and Metering Services Supervisor. This position,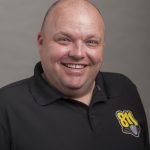 filled internally by Lebanon Utilities, will allow the inextricably tied metering and billing departments to move forward on the same page to implement and improve:
Remote disconnection of meters to save man hour and equipment expense.
Budget billing at any time.
Pick Your Due Date and other options to make it easier and more convenient for customers to pay with cost effective solutions.
Pay As You Go options.
Customer access to AMR (meter reading and usage data for electric and water in real time).
Accounts receivable management.
"This new position allows us to reinforce our commitment to the ongoing effort to assess the needs of our organization and provide a higher level of service in a cost effective manner for our customers," said Lebanon Utilities General Manager and CEO Jay McCoskey.
Hutton will assume his duties immediately.