Every year, Lebanon Utilities Water Department conducts a hydrant flush. This year, that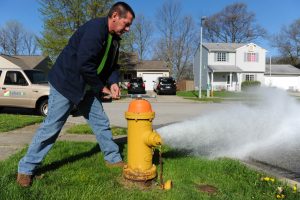 process will take place from October 13 to 28.
The Water Department conducts flushing to clean the water lines and to also ensure that fire hydrants are in proper working condition. The flushing will begin on the north end of Lebanon and gradually move south. In the areas where flushing is taking place homes and businesses may experience a temporary drop in pressure, but shouldn't be out of water. The water leaving the hydrants is coming out at a large rate under high pressure, so vehicles should try to avoid any open hydrants if possible.
If there are any questions or concerns please feel free to contact the Water Department at 765-482-8851.